22nd - 23rd March 2019
Rediscover Church, Northernhay Street, Exeter, EX4 3ER
We invite you to join us for this empowering time together
God is on the move in the nations of the world and is mobilizing the church to carry His glory. A movement of spirit-filled worshippers, intercessors and prophets are arising and taking their place both in the body of Christ and in every strata of society.
For as the waters fill the sea, the earth will be filled with an awareness of the glory of the LORD. (Habakkuk 2:14 NLT)
Join us as we bring together these key prophetic voices to stir our hearts and mobilise the church in both hearing and speaking out the purposes of God.
We are excited and expectant to welcome these guest speakers to our gatherings…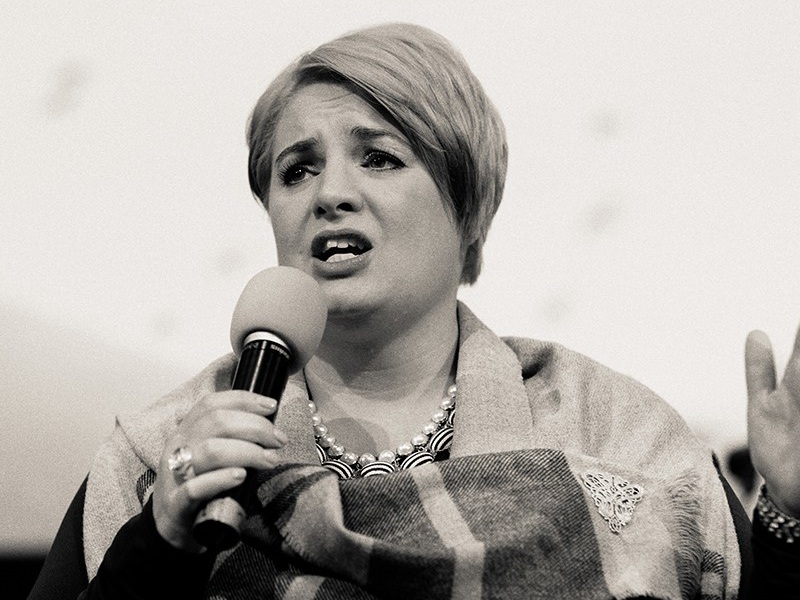 Emma is a prophet who operates with authority and authenticity. She travels all over the world, giving clear and direct prophetic input to leaders, churches and ministries. Emma founded Glasgow Prophetic Centre in 2009 and, together with her husband David, is the Director for Christian International Scotland, a member of the Christian International Ministries Network founded by Dr Bill Hamon and part of the Transform Europe movement led by Dr Sharon Stone.
Rachel travels internationally, training leaders, speaking at conferences, strengthening the Church and love the diversity of our different cultures. Rachel is the author of 8 books, writing on prayer, the prophetic gift, and devotional guides. She carries a passion to see God touch the lives of people with His power and love. Rachel established Heartcry Ministries in 1990 and is the Founding Director. She lives in Oxford with her husband Gordon.
David is a speaker, entrepreneur, author and prophetic teacher in the marketplace. He helps people think differently and become more effective in their everyday lives and has authored a number of books including 'God's Healing for Businesses'. Author and speaker Graham Cooke said of the book 'Read it and apply it, and your business will not be the same!'. David is based in London but travels globally ministering into a range of church and business contexts. He is also currently coaching a team of prophets at Rediscover Church.
Helen Yousaf (Worship Leader)
Helen is a prophetic worship leader who doesn't feel constrained by a mould. She carries a wonderful anointing that opens up hearts and leads people to authentic encounters with the presence of God. Helen is based in London and travels widely ministering in churches and conferences.
AGENDA FOR THE CONFERENCE
Saturday 23rd March
9.30am – 5.30pm: Prophetic Conference (£15 tickets)
Day will include: Prophetic in the Marketplace
(Details to be sent out)
7.00pm: Prophetic Encounter Celebration
(FREE - no registration required)
Friday 22nd March
2-4pm: Prophetic Encounter for Leaders* (FREE)
*For church leaders, ministry leaders and their teams
CLICK HERE TO BOOK INTO THIS GATHERING
7.30pm: Prophetic Encounter Celebration
(FREE - no registration required)
During our Saturday daytime we will have a lunch break, and there are many nearby cafes and shops for you to purchase food from.
For details of nearby car parking please click here.
SATURDAY DAYTIME (23RD) 9.30AM - 5PM
REGISTER YOUR PLACE HERE - TICKETS £15